Categories
Categories
Brands
Brands
Product Description
QHY290 uses SONY STARVIS Exmor R backside illuminated CMOS sensor. The Starvis meets the criteria of revealing very dim stars at realtime video rate. QHY290 can capture magnitude 9 stars when connected with a 50mm f/1.4 C-mount lens. To compare with the IMX236 sensor, it has twice the sensitivity in visible light and three times more in near infrared wavelength.
QHY290 has ultra-low readout noise. The backside illuminated sensor and low readout noise make this camera an ideal video astronomy camera. The 2.9um small pixel size is also ideal for lucky imaging to achieve high resolution sampling.
QHY290 has USB3.0 super speed interface and 135 FPS at full HD output. The camera has 10/12bit analog-digital converter (ADC) and it outputs 8 bits images or 12 bits images at user's command.
QHYCCD Small COLDMOS Series Standard Features
QHYCCD Small COLDMOS camera series consists of cooled camera using state of the art CMOS sensor of 1 inch or smaller. Equipped with Sony Exmor or ExmorR CMOS sensor and USB3.0 interface, the QHYCCD Small COLDMOS series provides you an ultra sensitive and high frame rate photography experience. These unique capabilities in compact form factor allows astrophotographers from all levels to enjoy high quality planetary and deep sky imaging.
A built-in 4 pins filter wheel connector allows you to use QHYCCD filter wheel directly without extra connection needed. A 6 pins guiding port is also provided shall you want to use this as an autoguider, particularly for long focal length imaging scope OAG setup.
QHY's advanced amp-glow suppression technology is implemented in QHY290 to provide a clean background for long exposure astrophotography, an essential feature for any users planning to do deep sky imaging.
Includes
QHY290 Colour / Mono x1

1.25" – M42/0.75 nosepiece x1

1.5m USB3 cable x1

1.5m 6pin ST-4 cable x1

1.5m DC power cable with locking screw x1

3m Cigarette plug power cable x1

Pelican style carrying case with high density foam x1
Specifications
QHY174

QHY178

QHY224

QHY290

CMOS sensor

IMX174

IMX178 (BSI)

IMX224

IMX290 (BSI)

Full resolution

1920 x 1200

3072 x 2048

1280 x 960

1920 x 1080

Sensor size

1/1.2 inch

1/1.8 inch

1/3 inch

1/2.8 inch

Sensor dimension

11.34mm x 7.13mm

7.37mm x 4.91mm

4.8mm x 3.6mm

5.6mm x 3.1mm

Pixel Size

5.86 µm

2.4 µm

3.75 µm

2.9 µm

Peak QE

78%

TBD

TBD

TBD

Full well capacity

>32ke-

15ke-

19ke-

15ke-

System gain

0.46e-/ADU @ gain 0

Readout Noise

5.3e-@ Gain 0, 2.8e- @ Gain 60

0.5-0.7e- @ middle gain with HGC mode

1.6e- @ Gain 100

3e- @ lowest gain with LGC mode

Readout Type

Progressive scan

Shutter

Global shutter

Rolling electronic shutter

Exposure Time

5µs - 900s

9µs - 1200s

7µs - 429s

5µs - 600s

Max FPS on full res

138 FPS

50 FPS

150 FPS

135 FPS

Max FPS (ROI)

262 FPS @ 960 x 600

100FPS @ 1528 x 1024

300FPS @ 640 x 480

220FPS @ 960 x 540

490 FPS @ 480 x 300

190FPS @ 764 x 512

557FPS @ 320 x 240

660FPS @ 480 x 270

ADC Sampling Resolution

10/12bit

10/14bit

10/12bit

ADC Output

8/12bit

8/14bit

8/12bit

Pixel Binning

1x1, 2x2

Microlens

Onchip microlens array

Anti-ampglow control

Yes (advanced algorithm reduces ampglow significantly)

Cooling

2-stage TEC regulated cooling 40ºC below ambient

Silicon Gel Socket

Included

Optics window

AR + AR (mono)

AR + IR cut (680nm)

AR + AR (mono)

AR + IR cut (680nm)

AR + IR cut (680nm)

Back focal distance

11mm

Guide Port

6 pins ST-4 guide port

Data Port

USB3

Power Port

2.1mm DC (with locking screw)

Filter Wheel Control

4-pin QHYCFW2 Colour Wheel Control Port

Telescope Interface

M42/0.75 or 1.25" nosepiece (included)

Software Support

ASCOM, SharpCap, FireCapture
Gallery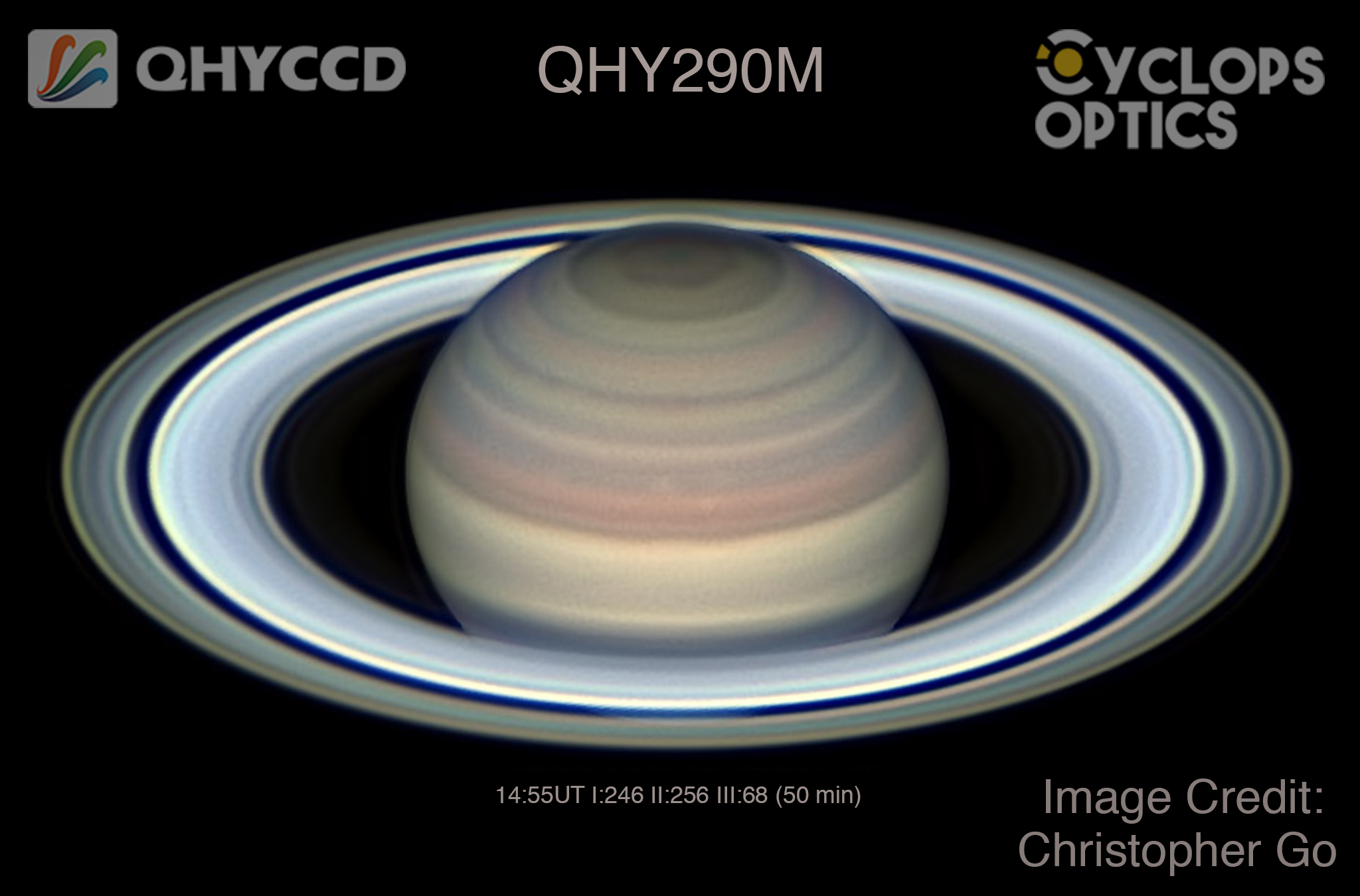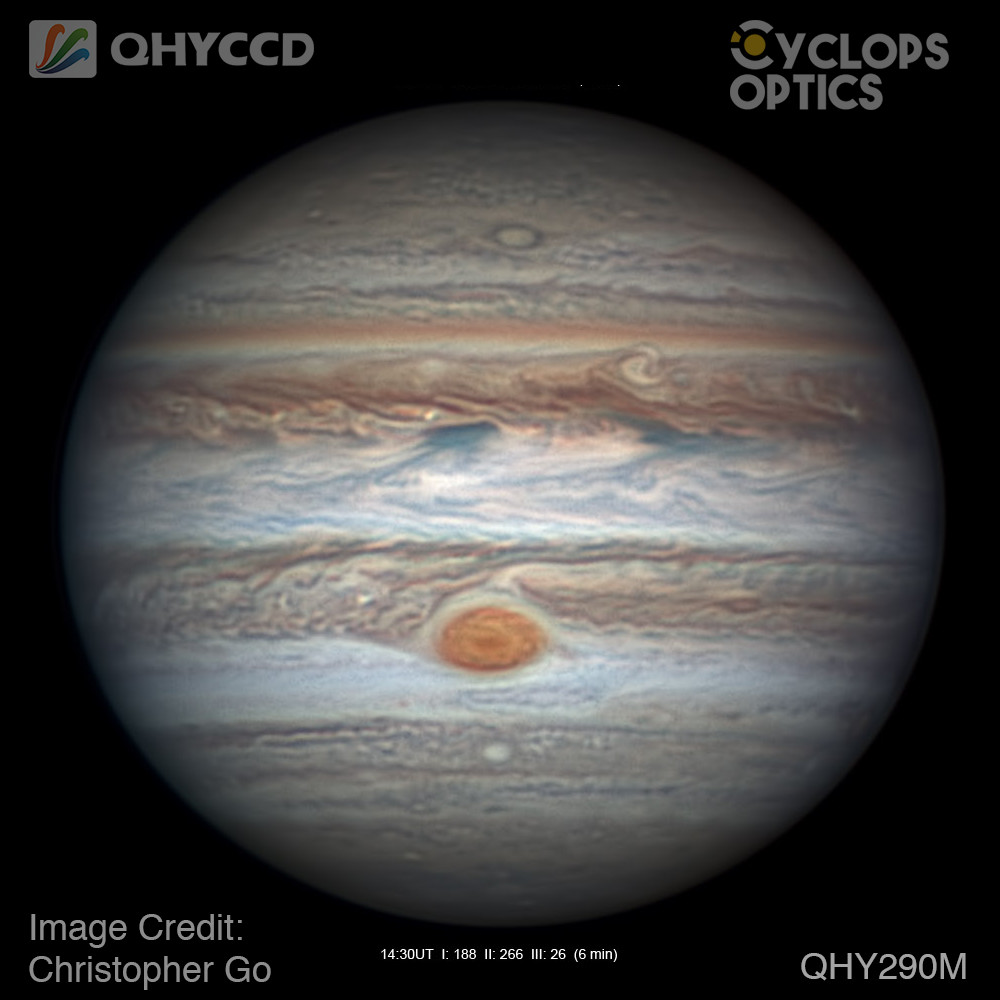 Find Similar Products by Category
Customers also viewed