Categories
Categories
Brands
Brands
QHY183C COLDMOS with Free BLADE Adapter + Free Shipping + Free LensPen
QHY183C COLDMOS with Free BLADE Adapter + Free Shipping + Free LensPen
Product Description
QHY183C — 20MP Back-side Illuminated Cooled Camera
Backside-illuminated high QE CMOS sensor
20 megapixels
1e- readout noise
Cooled CMOS camera
USB3.0
4K UHD video capability
QHY183C employs Sony Exmor IMX183 CMOS colour sensor which carries 20 megapixels on a 1-inch chip. As a member of the QHYCCD COLDMOS series, QHY1834C has the capability to cool 40ºC below ambient, rendering a clean and quiet background for long exposure imaging. The optics window is heated with smart circuitry to prevent condensation from forming during cooling.
The QHY183C comes standard with USB3.0 interface providing a blazingly fast download speed. A built-in 4 pins filter wheel connector allows you to use QHYCCD filter wheel directly without extra connection needed. A 6 pins guiding port is also provided shall you want to use this as an autoguider, particularly for long focal length imaging scope OAG setup.
QHY's advanced amp-glow suppression technology is implemented in QHY183C to provide a clean background for long exposure astrophotography, an essential feature for any users planning to do deep sky imaging.
Includes
QHY183C x1
M42 to 1.25" Adapter x1
1.8m USB3 cable x1
1.5m ST4 autoguiding cable x1
3.0m DC 2.1mm power cable with secure lock x1
110-240VAC to 12VDC 6A Power Adapter x1
Choice of power plug of designated country x1
* Eligible for free shipping
Technical Specifications
CMOS Sensor

SONY IMX183 (Backside Illuminated Sensor)

Effective Area

13.3mm*8.9mm Typical 1 inch

Active Pixel

5544*3694 20 megapixels

Pixel Size

2.4um*2.4um

QE

To Be Determined

Exposure

50us-3600s

Frame rate

20 megapixels 15FPS
4K HD 25FPS
12megapixels 25FPS

Fullwell

15000-16000e

ADC Bit

10 bit and 12bit (output 8bit/16bit, MSB Alignment)

Readout Noise

Low 1e-@ high gain 2.7e @gain 0

TEC

2-stage TEC with -40ºC below ambient with temperature regulation

Data interface

USB 3.0 high speed interface

Built-in DDR memory

128MB DDR memory

Interface

12v power port,6pin RJ11 4PIN Colour Wheel Control Port

Weight

Approx. 450g (with M42/0.75 adapter)

Software

SharpCAP, EZCAP_QT,ASCOM Driver, WDM Driver,Live Video BroadCast Driver.Support FireCapture.
Relative Quantum Efficiency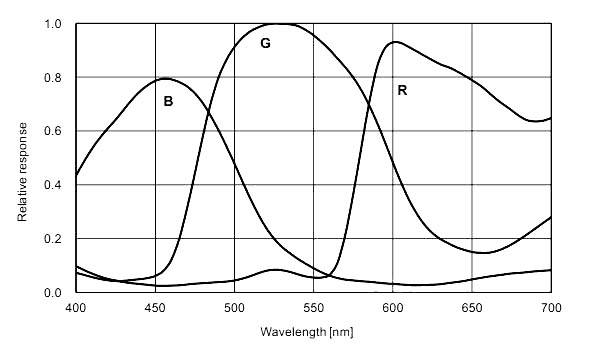 Mechanical Drawing
Back-focus distance: 17mm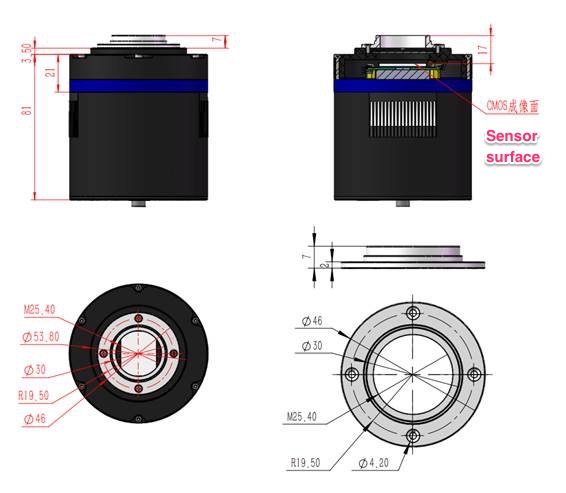 Downloads
Manual
Drivers & Softwares
System Driver (2016/09/14) (Windows)
ASCOM driver (2016/10/18) (Windows)
SharpCAP (Default capture software for QHY183C)
Update for SharpCAP v2.8 & newer (use for updating QHYSDK in SharpCAP if errors occur)
Find Similar Products by Category
Customers also viewed