Categories
Categories
Brands
Brands
Product Description
QHY163M — 16MP 4/3" CMOS Cooled Camera
16MP 4/3" CMOS sensor
16 megapixels
2.4e- readout noise
Cooled CMOS camera
USB3.0 Super Speed interface
4K UHD video capability
QHY163 M/C camera has a 4/3 inch, 16 megapixels CMOS sensor. Available in both mono and color version. USB3.0 interface. 23FPS @ 16 megapixels full resolution output, 30FPS @ 4K HD video output.
QHY163 M/C has very low readout noise and 8/12bit ADC. Two stage TEC cooling provides a maximum temperature delta of 40ºC below ambient. It has fully airproof CMOS chamber and electric heater for the optics window to prevent the dew from forming.
The QHY163 M comes standard with USB3.0 interface providing a blazingly fast download speed. A built-in 4 pins filter wheel connector allows you to use QHYCCD filter wheel directly without extra connection needed. A 6 pins guiding port is also provided if you want to use this as an autoguider, particularly for long focal length imaging scope OAG setup.
128MB DDR Buffer
As a member of QHYCCD's high pixel counts CMOS camera, QHY163M/C has a built-in 128MB DDRII image buffer. The generous buffer helps facilitating large image transfer, preventing frame lost after long exposure while transferring and allows the camera to run smoothly when used with low performance computer or USB2.0 port.
Full Anti-Dew Solution
With more than ten years of experience in cooled CCD camera design, QHYCCD applies the fully anti-dew technology to the QHY163 including the fully air proof CMOS chamber with silicon gel tube socket and CMOS window heater. With these technologies you do not need to worry about the dew formed on both CMOS sensor and the optics window, even in a high humidity environment.
Includes
QHY163M x1
M42 to 2" Adapter x1
1.5m USB3 cable x1
1.5m ST4 autoguiding cable x1
3.0m DC 2.1mm power cable with secure lock x1
AC-DC Power Adapter (110-240VAC to 12VDC 6A) x1
Cigarette power plug x1 (optional)
* Eligible for free shipping
User Gallery
Impressive non-stacked SHO Eta Carina with QHY163M by Schindler Leung (friend of Cyclops Optics)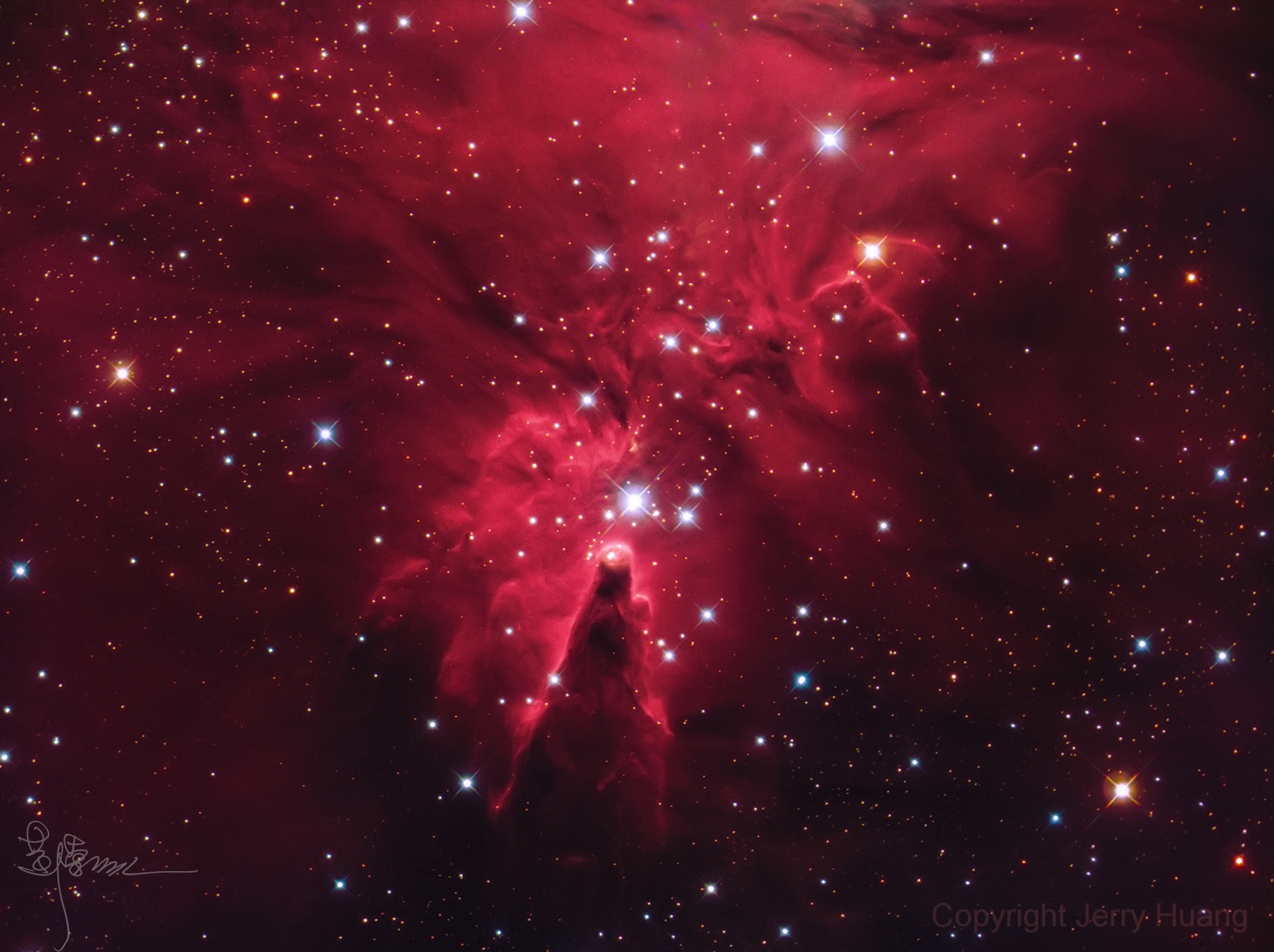 NGC2264 with QHY163M by Jerry Huang (friend of Cyclops Optics)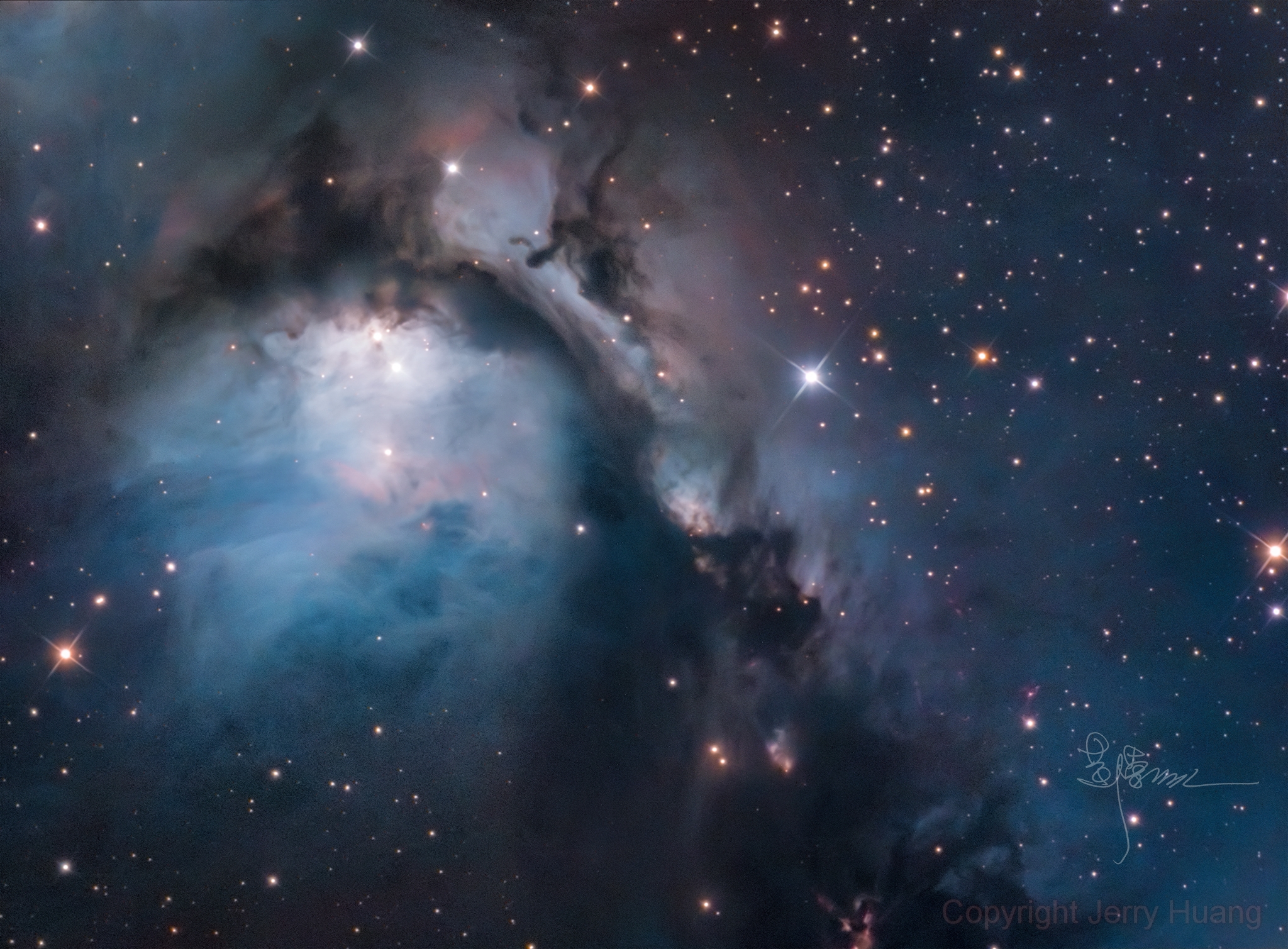 M78 with QHY163M by Jerry Huang (friend of Cyclops Optics)
QHY163M/C Camera Specification

CMOS Sensor

4/3inch 16 megapixels CMOS Sensor (Color/Mono)

Effective Pixels

4656*3522

Pixel Size

3.8um*3.8um

Effective Area

17.7mm*13.4mm

Shutter

Electric Rolling Shutter.

Full Well Capacity

Typical 18-20ke

QE

TBD

Readout Noise

2.4e@low gain 1e@high gain

System Gain

TBD

Unity Gain

TBD

Frame Rate (on 8bit)

22.5FPS@16mega Full Resolution

30FPS@4K HD Video

57FPS@1920*1080

60FPS@1280*1024

80FPS@1024*768

100fps@800*600

ROI Support

Yes. Any Area ROI

Exposure Time

50us-1800sec

AD Sample Depth

10bit/12bit (8bit/12bit output)

On Camera Image Buffer

Yes, 128MB DDRII Buffer

Cooling

2-stage TEC, Typical -40 below Ambient. Temperature Regulated

Power

USB Powered for camera and +12V powered for TEC

Anti Dew Control

Air Connector for removable silicone gel tube

Heat board for optic window of airproof CCD chamber

Computer Interface

USB3.0 Super Speed

Telescope Interface

M42/0.75 & 2 inch adapter. Optional C-mount adapter

Colour Wheel Port

4PIN QHYCFW2 socket

Guide Port

6PIN RJ11 Guide Port

Optic Window

AR+AR (Mono) IR+AR(Colour)

Power consumption

TBD

Weight

450g

QHY163 Electric Interface

12V input with lock, USB3.0 socket, 4PIN QHYCFW, 6PIN RJ11
Find Similar Products by Category
Customers also viewed