Categories
Categories
Brands
Brands
Shop by Price
Shop by Price
QHYCCD 2018 Year End Sales
QHYCCD 2018 Year End Sales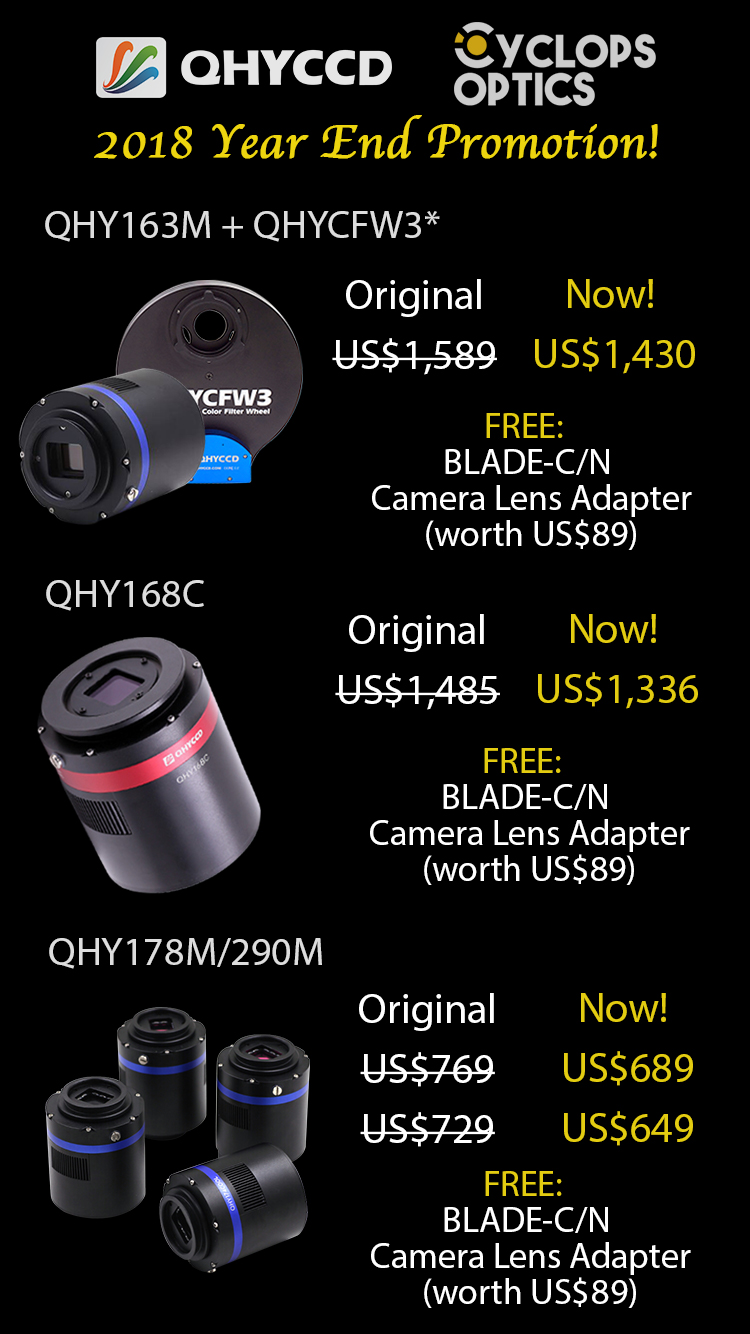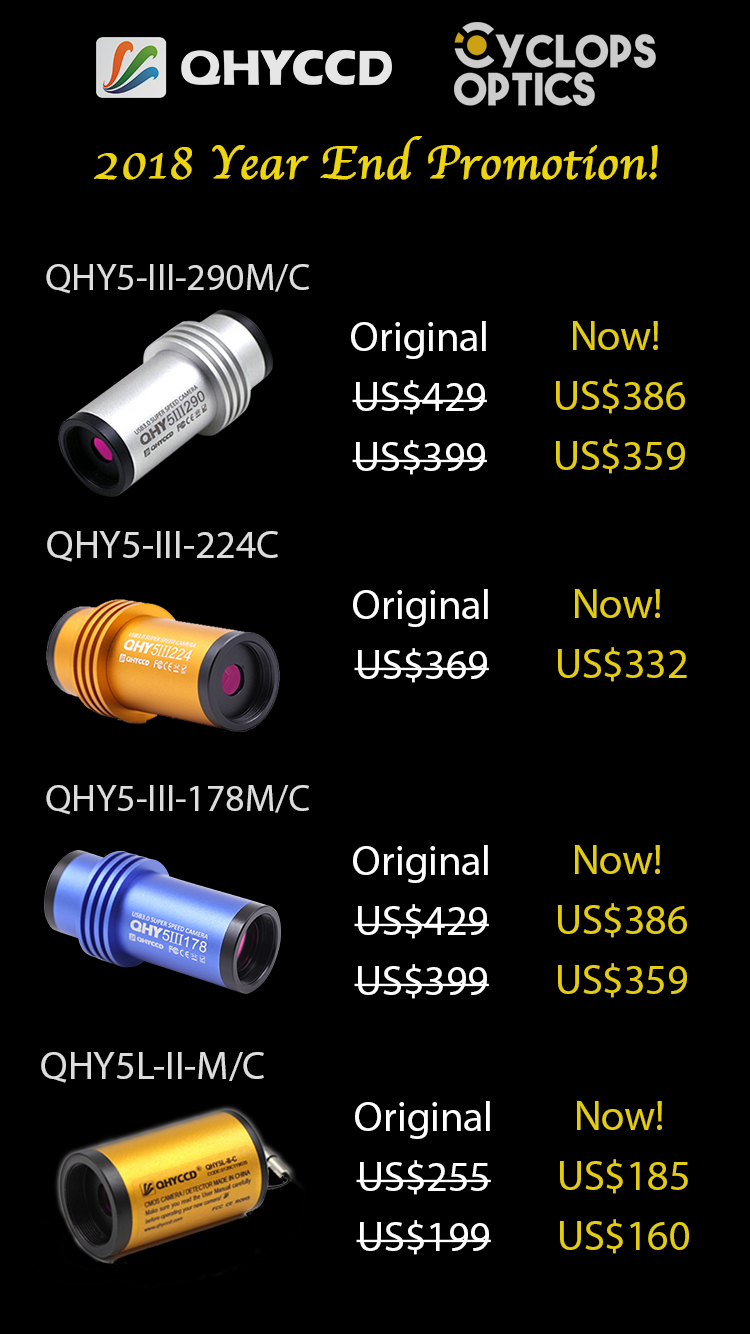 To celebrate the upcoming holiday season, from 23 Nov on till 25 November 2018, Cyclops Optics's privileged customers get to enjoy priority 10% discount on QHYCCD's selected camera models as shown below plus FREE BLADE series camera lens adapter
1. Free BLADE-C or BLADE-N Camera Lens Adapter
Exclusively at Cyclops Optics, you could enjoy a free BLADE-C (Canon) or BLADE-N (Nikon) camera lens adapter when purchasing QHYCCD COLDMOS series camera such as the models below:
The BLADE-Series adapter allows you to versatilely attach camera lens to dedicated QHY cooled astronomy camera and use 2 inch astronomy filter with ease. It has received many 5-stars reviews from users worldwide and here is what one of our users say:
Excellent adapter

Far and away a superior lens adapter. I've tried a couple others from other brands and the lens does not lock in place. Not so with this one. It locks in SECURELY, so much so that it's actually kind of hard to get off once it's in place. Exactly as it should be! I am very happy with this and highly recommend it for using your lenses with your astro camera.
*This special offer also applies to the rest of the QHY COLDMOS cameras.
2. Free Name Engraving Service
You could choose to have your name or your loved ones' (as many as 20 characters) engraved on the BLADE-C or BLADE-N Adapter free of charge. Please state your requirement in the comment section when placing the order.
3. Free International Shipping
Our free international shipping policy also apply for this special occasion. For customers requiring faster deliveries, we also provide heavily subsidized premium courier delivery such as FedEx.
Order now and Shipping starts 23 November 2018!